Central Virtual Learning Platform (CVLP)
Applications for the Central Virtual Learning Platform are Now Open
A new 'matchmaking' platform to connect  eCampusOntario member institutions with virtual learning content development funding support and services is now accepting applications.
The Central Virtual Learning Platform (CVLP) provides member institutions with supplemental design and production capacity to produce high quality virtual learning content, by way of connecting instructional designers, multi-media developers, copy editors and additional supports to institutions. The CVLP is a key component of the Virtual Learning Strategy (VLS) funding available through eCampusOntario.
CVLP support differs from other VLS programs in that it provides institutions with preferred skilled professionals to complement in-house staff developing virtual learning materials. Suppliers contracted through successful CVLP EOI applications will be paid directly by eCampusOntario.
Member institutions are invited to apply via the CVLP EOI application below for funded resources to augment existing virtual learning content teams. These funded supports will work with your team to provide supplemental design and production capacity for high quality virtual learning content.
Through the Central Virtual Learning Platform, member institutions can: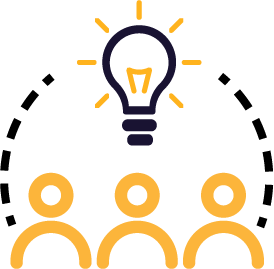 Connect with professional services to increase capacity across the system to support the development of digital learning materials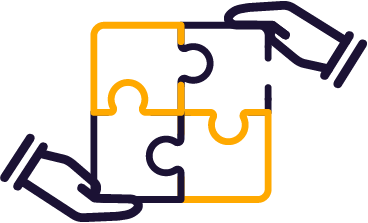 Promote licensing options and content repositories to support easy and effective content sharing across the province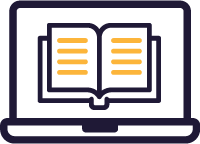 Access expertise to ensure that content generated is aligned to eCampusOntario digital repository requirements
The CVLP team is excited to announce another round of funded support.
We are inviting staff, faculty, and instructors at member institutions to submit Expressions of Interest (EOIs) to two available pathways:
Pathway 1: CVLP Funded Support Program
Successful applications through this track will receive matches with skilled professionals and consultancies, and have their projects funded by CVLP. Projects will have to meet eligibility and reporting requirements, described within the application. Submissions will take approximately 15 minutes to complete.
The submission window for Pathway 1 is currently closed, but is periodically opened for applications throughout the year. The opening of applications will be announced on the eCampusOntario website.
Pathway 2: Fast Track Program
Applicants who do not require funded support but would like to be matched with a skilled virtual learning services supplier for last-mile support or to fill a key role can apply through CVLP's Fast Track program. Successful applicants will receive matches from CVLP but be responsible for communicating and funding for their projects. Submissions will take approximately 5 minutes to complete. 
What is Submittable?
CVLP is using the platform Submittable for efficient intake of EOIs, and for reporting in Pathway 1. To submit an EOI, you will be required to make an account. Information on privacy, security, and what the platform will help you with can be found under the 'Guidelines' of any given Pathway before submitting. 
CVLP will support faculty to use; reuse; review and evaluate virtual learning materials and provide access to shared guides, summaries, blog posts and videos that encourage and instruct peers on use of the platform 
Who is CVLP for?
The Central Virtual Learning Platform supports Ontario's publicly-assisted  Colleges, Universities and Indigenous Institutes as well as suppliers of virtual content development services and more. CVLP functions as a 'marketplace matchmaker' by connecting suppliers with applying member institutions that require supporting resources identified through a project application.
How much does it cost?
From February 1, 2021 to February 21, 2022, approved services contracted through the Central Virtual Learning Platform are paid for by eCampusOntario with funding from the Province of Ontario.
What are the licensing terms of the content?
Virtual learning materials supported in part by CVLP (with the exception of Fast Track requests) are generally subject to the same terms as content supported by VLS funding, in that all copyrightable content developed with CVLP support will be required to be shared within Ontario, among all post-secondary member institutions. eCampusOntario will retain the non-exclusive right to retain and distribute that content at no cost throughout the Ontario PSE sector (colleges, indigenous institutes, universities) for the purpose of use or adaptation for teaching and learning.
All copyrights will be retained by the creator. In select cases, for example, if the content includes Traditional Knowledge – creators may restrict the right to adaptation of their content as well.
At the time of submission, you may choose to select an additional public license (for example, Creative Commons) that allows for your work to be shared beyond Ontario.
Do I have to apply for VLS funding to be eligible for CVLP support?
How do I apply to the CVLP?
The CVLP will be periodically opening project applications from member institutions throughout the year. The opening of applications will be announced on the eCampusOntario website.
How do I apply as a supplier of virtual content development services?
eCampusOntario will periodically post a Request for Supplier Qualification (RFSQ) to invite potential suppliers, including companies, experienced freelancers and recent graduates of instructional design programs, to apply for a CVLP services contract with eCampusOntario. RFSQs will be posted to the 'Opportunities' section of the eCampusOntario website.
A call for supplier is currently open until September 13th. Please visit https://www.ecampusontario.ca/opportunity-for-online-learning-vendors/ to apply.


eCampusOntario is a not-for-profit centre of excellence and global leader in the evolution of teaching and learning through technology.