Drive Digital
Transformation Forward
Unlock the potential of your digital learning priorities with support from eCampusOntario.The future of digital learning is here. Innovate with free resources for you at eCampusOntario.
Higher education institutions across Ontario responded early in the pandemic to shift in-person classrooms to remote learning. Now eCampusOntario members are working collaboratively, intentionally introducing innovation that is redefining the ways in which we teach and learn.
eCampusOntario members have collaborated, learned from one another, and shared best practices, accelerating the development of compelling digital learning experiences that integrate new resources, services, and programs to empower Ontario graduates – tomorrow's workforce.
How will you navigate your digital transformation journey?
Unlock the potential of your digital learning priorities. Connect with us at eCampusOntario to:
Advance your digital ambitions. Explore the free resources awaiting you here at eCampusOntario.

Explore our Digital Transformation (Dx) Guides
Navigate your digital transformation journey with eCampusOntario.
Explore the full suite of eCampusOntario programming in our Digital Transformation (Dx) Guides. Choose from six guides to advance your digital campus:
Don't miss out! Realize the future of digital learning today. Explore the eCampusOntario programs, platforms and services that will help you transform digital teaching and learning at your institution. Define your digital campus and keep pace with the transformation of higher education across Ontario. Explore the eCampusOntario possibilities for your institution.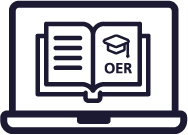 Adopt Open Educational Resources
High-quality Open Educational Resources (OER) are available for you, awaiting your use in the eCampusOntario Open Library. Upheld to rigorous review, the OER can be used as-is or adapted to meet your specific learning needs.
For a limited time, authors and author teams can receive an honorarium of $1,000 for editing OER based on peer reviews – all while helping to transform the Ontario postsecondary digital learning landscape. Ontario educators can also be eligible for a $300 honorarium if they evaluate, curate, adapt, and adopt OER, integrating OER into their teaching.
To learn more, check out the full program details online at this new webpage: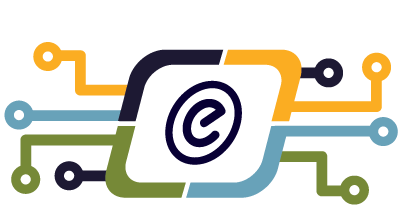 Register today for the Leadership for Digital Transformation Micro-credential
Digital transformation (Dx) requires agile and flexible leaders at all levels of an institution. Dx is far more than simply adopting new technology or supporting online education. Instead, we are looking at the infusion of digital tools into complex educational systems that transform an institution's operations, strategic directions, and value proposition. Digital Transformation changes institutional processes and interactions with organizational systems.
In higher education, leadership can be found in individual faculty, staff, and administrators, through department level chairs and deans, all the way through to institutional executive leaders. Whether given formal leadership authority or not, everyone can act as a digital champion and has a part to play in fostering cultures of innovation necessary for Digital Transformation.
You are invited to participate in this professional development program to lead Dx across your institution. This 6-week program is offered through 5 asynchronous modules, with optional weekly support sessions. Participants earn a badge after completing each module, and after the successful completion of all 5 modules participants receive their Empowered Dx Leader micro-credential.
Spring 2023: June 14 – July 26, 2023
(COMPLETE)
Fall 2023: September 13 – October 25, 2023
(REGISTRATION CLOSED)
Winter 2024: January 10 – February 21, 2024
(REGISTRATION CLOSED)
Help shape digital transformation leaders and learning across the sector. Recognize your leaders and maintain your institution's digital learning momentum.
eCampusOntario is pleased to announce that the Dx Community of Practice will launch in July 2023. This community will provide a space for thoughtful and thought-provoking conversation around Digital Transformation in higher education. Anyone interested in the Digital Transformation of postsecondary education is welcome to attend. A full schedule will be sent to those who register.  
Please sign up here for the community of practice today. 

Discover, Pilot, Review and Adopt EdTech

eCampusOntario connects educational technology and services (EdTech) companies with higher education innovation in safe testing environments.
Increase your innovation capacity. Explore EdTech catalogue listings, request a demo, listen, and engage with peers to evaluate the integration of technology into your digital learning experiences. Use products and services and provide feedback to tailor EdTech product research & development and streamline the adoption of tools, technologies, and services for your institution.
Connect with EdTech companies, collaborate with other members, discover and pilot tools to assess the capabilities that can enrich your digital learning experiences and advance your digital priorities.
For a limited time, access free EdTech licenses by signing up for a pilot. Join a growing community of EdTech experts to explore EdTech possibilities today.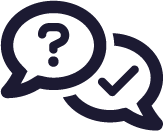 Contact us to find out more about the services available.


eCampusOntario is a not-for-profit centre of excellence and global leader in the evolution of teaching and learning through technology.