Drive Digital
Transformation Forward
Unlock the potential of your digital learning priorities with support from eCampusOntario.The future of digital learning is here. Innovate with free resources for you at eCampusOntario.
Higher education institutions across Ontario responded early in the pandemic to shift in-person classrooms to remote learning. Now eCampusOntario members are working collaboratively, intentionally introducing innovation that is redefining the ways in which we teach and learn.
eCampusOntario members have collaborated, learned from one another, and shared best practices, accelerating the development of compelling digital learning experiences that integrate new resources, services, and programs to empower Ontario graduates – tomorrow's workforce.
How will you navigate your digital transformation journey?
Unlock the potential of your digital learning priorities. Connect with us at eCampusOntario to:
Advance your digital ambitions. Explore the free resources awaiting you here at eCampusOntario.

Explore our Digital Transformation (Dx) Guides
Navigate your digital transformation journey with eCampusOntario.
Explore the full suite of eCampusOntario programming in our Digital Transformation (Dx) Guides. Choose from six guides to advance your digital campus:
Don't miss out! Realize the future of digital learning today. Explore the eCampusOntario programs, platforms and services that will help you transform digital teaching and learning at your institution. Define your digital campus and keep pace with the transformation of higher education across Ontario. Explore the eCampusOntario possibilities for your institution.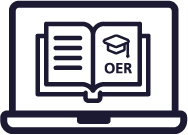 Adopt Open Educational Resources
High-quality Open Educational Resources (OER) are available for you, awaiting your use in the eCampusOntario Open Library. Upheld to rigorous review, the OER can be used as-is or adapted to meet your specific learning needs.
For a limited time, authors and author teams can receive an honorarium of $1,000 for editing OER based on peer reviews – all while helping to transform the Ontario postsecondary digital learning landscape. Ontario educators can also be eligible for a $300 honorarium if they evaluate, curate, adapt, and adopt OER, integrating OER into their teaching.
To learn more, check out the full program details online at this new webpage: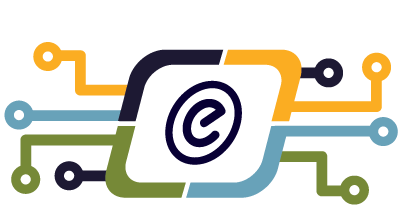 E
xplore a world of opportunities through our
digital transformation
learning series. 
eCampusOntario welcomes you to level up your digital skills, become a digital champion at your institution and foster cultures of innovation necessary for Digital Transformation. 
Unlock the potential of your digital learning priorities and embark on a journey of professional growth. eCampusOntario's current professional development programs are designed specifically for educators seeking to advance their digital capabilities. 
Sign up to receive more information about our digital transformation professional learning series.
Fill out the form to get a quote and take the first step toward a brighter educational future. 
Empowered Educator: Enhance Your Teaching Toolbox

With this Micro-credential+ program, postsecondary educators delve into a diverse range of technologies and pedagogical practices for effective online and technology-enabled teaching and learning – from hybrid and hyflex to fully online. Whether you would like to expand your digital skills or simply want to stay up to date with the latest trends in education, the Empowered Educator Micro-credential+ program is here to support your growth.

This is a

Micro-credential+

pro

gram: t

hose who complete

,

receive advanced standing in the

certificate in post-secondary teaching

at Conestoga College

.

Leadership for Digital Transformation (Dx): Be a Digital Pioneer

Our Leadership for Digital Transformation (Dx) micro-credential program equips participants with essential tools, knowledge, and resources to lead and facilitate digital transformation in their institutions. Open to all Institutional leaders, this program empowers individuals to actively contribute to and champion the Digital Transformation journey, ensuring that Canada's graduates are well-prepared for the future of work.

Building the Futures of Postsecondary Education: Creating Foresight Capacity in your team

Our Foresight workshops are designed to help institutions imagine, analyze, and build the future of higher education. The future is often presented as if it is pre-determined and can be predicted. However, the practice of foresight does not predict. Rather, we assume the future is dependent on the choices that are made today and that many different futures might be possible. Attendees will be introduced to foresight and learn how to identify evidence of change in the present to extrapolate what is possible in the future.

Discover, Pilot, Review and Adopt EdTech

eCampusOntario connects educational technology and services (EdTech) companies with higher education innovation in safe testing environments.
Increase your innovation capacity. Explore EdTech catalogue listings, request a demo, listen, and engage with peers to evaluate the integration of technology into your digital learning experiences. Use products and services and provide feedback to tailor EdTech product research & development and streamline the adoption of tools, technologies, and services for your institution.
Connect with EdTech companies, collaborate with other members, discover and pilot tools to assess the capabilities that can enrich your digital learning experiences and advance your digital priorities.
For a limited time, access free EdTech licenses by signing up for a pilot. Join a growing community of EdTech experts to explore EdTech possibilities today.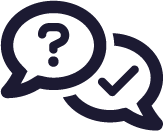 Contact us to find out more about the services available.


eCampusOntario is a not-for-profit centre of excellence and global leader in the evolution of teaching and learning through technology.